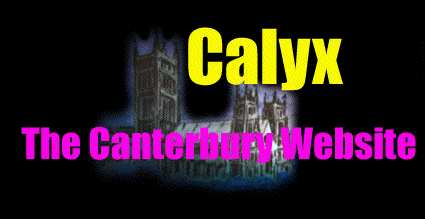 ::::::::::::::::::::::::::::::::::::::::::::::::::::::::::::::::::
:: ::
:: - WHAT'S RATTLIN'? - ::
:: The "Periodical" Digest for Canterbury Music Addicts ::
:: Issue # 196 ::
:: Tuesday, August 27th, 2002 ::
:: ::
::::::::::::::::::::::::::::::::::::::::::::::::::::::::::::::::::
-------------------------------------------------------------------------
Dear Rattlers,
This issue is mainly devoted to the first half of a two-part review of the
recent "Progman Cometh" festival. I thought it would be a little too much
to digest in one go, and I also needed a little breather since this is
quite "heavy" to write down... Anyway, issue #197 should follow very
quickly with the second part, and hopefully other reviews of this memorable event.
Aymeric
-------------------------------------------------------------------------
"PROGMAN COMETH" IN SEATTLE - A REVIEW (PART ONE)
As I'm typing these words [Saturday 24th], the Canterbury Festival is
taking place a few miles outside the town where it all started. Many great
bands were slated to perform there over the weekend, but very few of them can actually claim any relation to what is known as the «Canterbury scene» - especially since Caravan cancelled their appearance a few weeks ago, leaving Kevin Ayers as the only (reluctant) representative of the family performing at the festival (I could add Jakko Jakszyk, but he's appearing as part of a band consisting of ex-King Crimson members).
A few days before the Canterbury Festival, another festival was taking
place, several thousand miles away, bearing the name «Progman Cometh». In a way, this was the reverse situation - this one, for this first edition at least, turned out to be a Canterbury Festival in all but name. Sure, a number of bands performed that did fit under the «progressive» umbrella (which is rather wide, anyway), but most of the headliners were
«Canterbury» acts; and the number of musicians from the Canterbury scene appearing in one capacity or another (or several) made this the closest thing to a family reunion as is likely to ever happen. I understand even Robert Wyatt and Mike Ratledge were asked to be present, but both - rather predictably - declined.
The opportunity to attend the festival came as a last minute surprise to
me. Obviously, travelling to Seattle isn't the easiest or cheapest trip one
could think of. Still, thanks to a lucky turn of events (uninteresting to
detail here), I was able to make it. And I certainly don't regret it !
Before I go into the details of what happened, I must mention first that
the event was superbly organised, which made it possible for me to
experience the festival without any stress or practical uncertainties (and
this was certainly a first for me as far as music festivals go). Massive
thanks to festival mastermind Jerry Cook, his wife Lorrie and their superb
team, including hotel roommate Erik Poulsen, who took literally hundreds of photos during the weekend which I can't wait to see. ED: Photos are now available at: http://twomonkeyfinger.com/progman02/ayers.html
The festival opened in the early evening of Friday August 16th with a
one-hour performance by Glass, the band of which Jerry Cook is the drummer (and a bigger drumkit I never saw in my life - and I saw Carl Palmer twice!). Joining him were the Sherman brothers, Greg on keyboards and Jeff on bass and additional keyboards. They are not newcomers in any way - the band was formed as long ago as 1968 (!), and I understand a good deal of the impetus to do so was provided by a concert they attended a short time before, with Soft Machine and Jimi Hendrix sharing the bill. This having been said, Glass sound nothing like Soft Machine - they have a more polished, occasionally symphonic, progressive rock sound, which occasionally brings to mind an early, instrumental ELP. The compositions themselves, however, with the constant use of shifting time signatures, does show the influence of Mike Ratledge in particular. The trio's set consisted of three numbers, two of them over twenty minutes in length, with a short, more intimistic interlude by Jeff in the middle. They were joined by several guests, including guitarist Pete Pendras, the rhythm section from Kopecky, and, last but certainly not least, Elton Dean. Elton was his usual brilliant self, whether wailing in «free» mode on the alto, or delivering heartbreaking melodies on his saxello. Sadly, this otherwise excellent set was marred by terrible mixing work from the desk, with little outside the low end audible. Apparently, the engineer was used to working with grunge bands and didn't see any reason to operate differently. Fortunately, things quickly got better as the evening progressed.